The covers to comb bind manuals have been replaced with a black cover. I cannot do that with printed manuals from Book Masters. Once the white cover manuals are gone, that is it. That will a collector item for those collect early versions of games.
                                   Counter sheets are printed in Michigan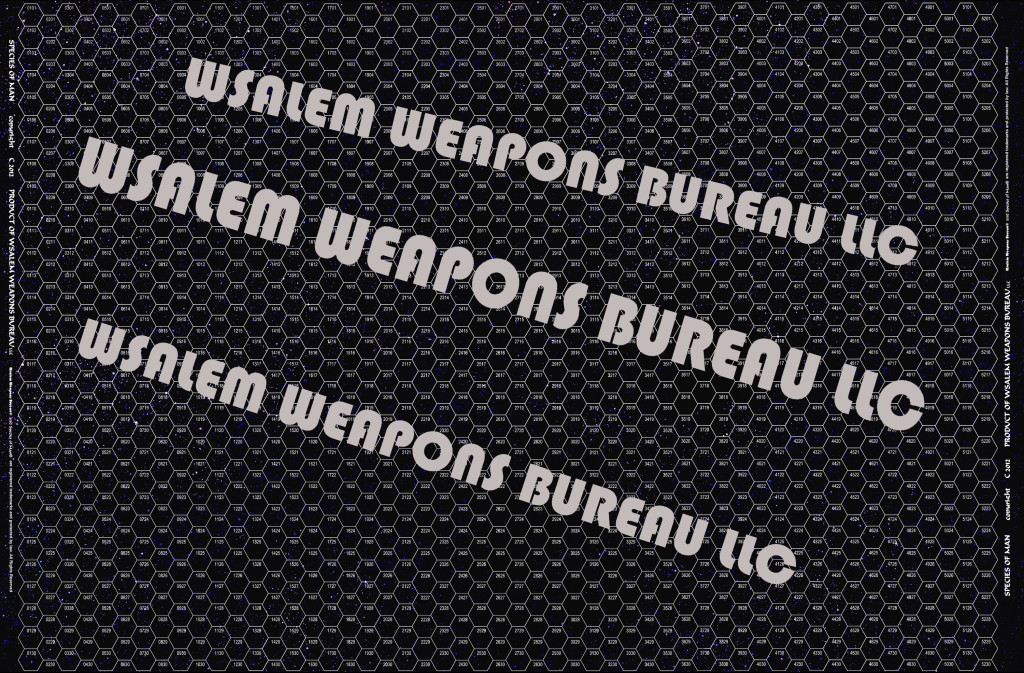 Map will be sent to customer in mailing tube. Maps are printed in New York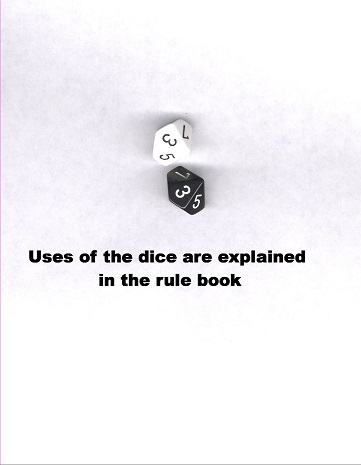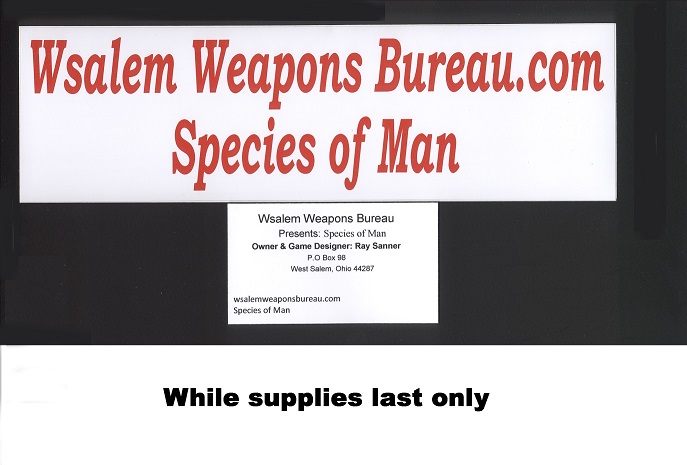 Bumper stickers come with the game while supplies last. The new 52×30 hex full color map will be shipped with each game to customer in mailing tube . Nobody like creases in their gaming map. There is a video how to glue your gaming map to foam board on you tube by my company.  All this comes in the box of Species of Man when you buy the game.  Now I am working on expansion and module games which works with existing game components. The very original game is now no longer for sale and has been replaced by Second Edition Game.
Down loads for  players can print needed play sheets and charts with their printer. The expansion books are put together using Comb binding system which allows is copying those play sheets on a copy machine when needed. Bumper stickers are included with the game until bumper stickers run out.  Thank you for reading my web page. Buy the game be part of the gaming revolution, something new and better and best part many of the changes are because of gamers like you want something better and it is happening. Take care.